QUALITY CANNABIS, EVERYDAY FARES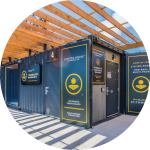 A UNIQUE FARMGATE EXPERIENCE
Station House Cannabis Co. is more than just a cannabis store in St. Thomas, Ontario. It's a unique Farmgate Market experience attached to our licensed cannabis facilities—one of the first to open and operate in Canada!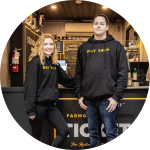 MEET OUR STATION HOUSE CANNABIS CREW
Our friendly and helpful Station House crew is always ready to educate and help select your next cannabis products! From flower to vapes, our crew will help you find a cannabis products that take you where you want to go.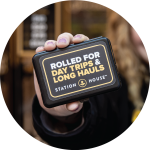 WELCOME TO THE HOME OF
STATION HOUSE PRE-ROLLS
This is more than a cannabis store—it is home to our best-selling Station House Pre-Rolls brand and a nod to our home of St. Thomas. Our shop is made from a freight train container to truly live up to the name of  "The Railway's City's Cannabis Store"!